My VW beetle with its old wheels had some trouble. It became flat because of tired valve. Those wheels are old fashioned, so ordinary car shops do not carry them anymore. So I have to ask specific maintenance factory to get wheels and repair them.
In the factory, who is very good at treat old automobiles,
there are several well-designed automobiles in a dock right now.
Renault 8 gordini, cute french blue, rear engine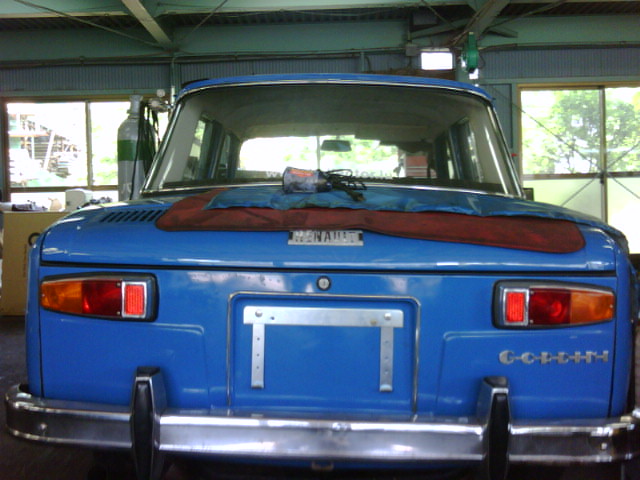 Citroen 2 CV
And my beetle