http://www.quon.asia/yomimono/lifestyle/law/2008/11/10/1228.php
I already reported in the article as above, ICA-Net has been used as trial project in ERIA Working Group since Jan., 2009.
I have attended the research meeting in Singapore to report status of trial project. It was the first time for me to visit Singapore though many friends and relatives, had worked in here. I always told them "Oh, we should meet soon" but I could not come during these 20 years. Those friends almost came back to Japan.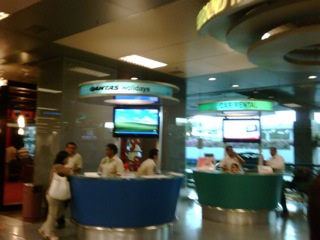 I feel the international airport is clean and tiny.
It was easy to path trough the immigration gate because of a few tourists.
The weather was bad with thunderstorm flash. A taxi driver tried to entertain us with "Enka(Japanese traditional popular music)" on TV, however I had a headache on the way to the hotel.
The meeting was held at the hotel located along Clarke quay area with participants from Singapore, Malaysia, Thailand, Vietnam, Taiwan, Japan and China. While One day and a half meeting included reports from each country and several discussions. The theme was "to establish safety e-commerce market in ASEAN and East asia" to contribute economic flourish in the area. We found differences among countries, some do not have enough law environment, some has rare reference case. One thing, to encourage asian economy, is the same purpose for all.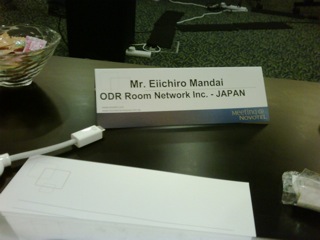 Attendants enjoyed delicious dinner until late night, so I only went back to the hotel room to go to sleep deeply in a beautiful Singapore night.
By the way, Only one friend still lives there, who was a friend in a same kindergarden, in a same junior high school.
She is a owner of a nailing salon for celebrities, came up with Mercedes coupe even for my sudden calling. We had enjoyed excellent sea food dinner at the restaurant besides a river, talked a lot about old friends, old memories and so on.