ODR, which appeared in 1999 around back and forth for solving chain mail problem, fraudulent and misrepresenting personality or sex, is actively applied for insurance dispute, another dispute resolution even including civil affairs in all over the world recently.
8th ODR forum, subsequently 7th forum held in Victoria CANADA, was held in Israel, 3rd to 4th June, 2009. Haifa university located north of TelAviv was venue, 1.5 hours by train from Bengurion International Airport.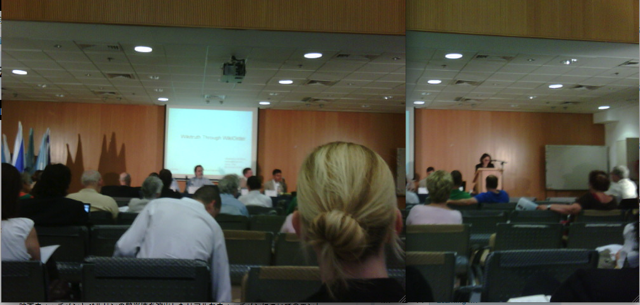 Luckily, We had an opportunity to introduce about our activity for The ICA-Net about which I have been participating, though just attending a conference as a audience in CANADA.
Forum agenda
ICA-Net is an abbreviation for International Consumer Advisory NETwork.
It is based on bilateral collaboration for small claim in electric commerce, and now is trying to extend to multi-lateral collaboration, by private companies.
GBDe
(Global Business Dialogue), which is international conference by CEO, is driving it as one of activities in Consumer Confidence Issue Group, introduced in APEC, OECD and ERIA project.
Finally as authorized project in ERIA, a trial was started with CALO(Consumer advisory liaison Office) from 5 countries, United States, Malaysia, Singapore, Vietnam and Japan, observed by Thailand and Taipei since 2009.
The basic structure is that CALO as window organization for consumer complaint will be assigned in each countries. The CALO will receive complaint from consumer in located country, or handle complaint from other CALO to solve with Business company.
The ICA-Net is already handling several complaints crossovering on plural countries. I believe our presentation at the conference could work for recruiting some candidates of CALOs.
By the way, on the way back to Japan, as not usual, stayed in London 2 days, enjoyed "walking tour for historical Beatles memories" including Abbey road.